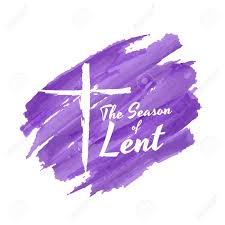 Friday, March 20, 2020
Dear Friends in Christ,
As we enter into Lent each year, we are aware that Lent is a time of austerity. We acknowledge our sins and we ask for forgiveness. A time of an increased awareness of the way God works in our lives. We intentionally reconnect with God or Jesus or the Spirit.
This is not the Lent we expected. A time of anxiety and social distancing. We've seen signs of irrational panic as people are buying staples of toilet paper and hand sanitizer. We may be missing the people we can't see because we are trying to flatten the curve. We may have learned to use social media for virtual meetings at work, or for video calls with loved ones. This is not the Lent we expected.
Much like the experiences of Jesus who refuses to be convinced that Satan's offer of power, prestige and wealth, is more important than the love of God. God and Jesus help Abram and Nicodemus learn to let go of what they know and trust in God, even if they don't know how everything will turn out. Jesus helps the woman at the well, to look inside herself to experience the well of eternal life – that is to find the Divine, the Spirit of God, within her. Through the man born blind, Jesus teaches us to see clearly the state of what is going on around us. With this new sight, we need to identify to whom we can extend God's love, and Jesus' care and compassion.
In each of these stories people are looking at the world around them from a different point of view. Much like today: our city has changed a lot since last Friday, Mar 13th. In a crisis such as this pandemic, it is hard not to be literal – do we have the things we need to get by? It is hard not to feel a tinge of panic as we consider social distancing might go on for more than a few weeks.
At this moment, I invite you to pause … and take a deep breath. Then slowly let it out. Try and relax your shoulders and sit in a comfortable place. Like the woman at the well, connect to God within you; see with the eyes of your heart the compassion of Jesus like the man born blind could now see; say no to the temptation of hoarding or feelings of panic, as Jesus said no to Satan; and like Abram and Nicodemus, let ourselves take a leap of faith – we don't know how things will turn out. We don't know whether any of us will experience hardship. We also don't know the new connections we will make or the new things we will learn because we let ourselves be open to God in this difficult time.
May the Peace of Christ be with you.
Yours in Christ,
Sue+
The Reverend Sue Nicolls, 905.929.7136
Priest-in-Charge